Web Site Design and Development
Concept, creative direction, design, production, implementation
In April of 2013 I began proposing an initiative to take the Mortgage Fraud Risk Report, our data analysis report, from a pdf document to an online full user experience.
After presenting my case I received approval to move forward. Working with the data analysts, copy writers and industry representative we were able to implement the change over by the first quarter report in 2014.
In 2014 Interthinx was honored to receive the 2014 Lasting Impact Award for the report.
From PDF to Online Interactive
Micro-site for FrontLine publication
My involvement: from concept including overall look n feel of print publication and online, design, copy-editing, layout, implementation and production including estimating, managing and supervising print coordinating mailing list and implementation of web site, banner ads and email notifications.
Landing Page for Big Product Update
Proposal for Templated Landing Pages off of Corporate Site
Landing Page for Interthinx Review Appraisal Services
Landing page for Interthinx Servicing QC
UI for 2006 Interthinx Corporate website build
I'm not going to bore you with all of the pages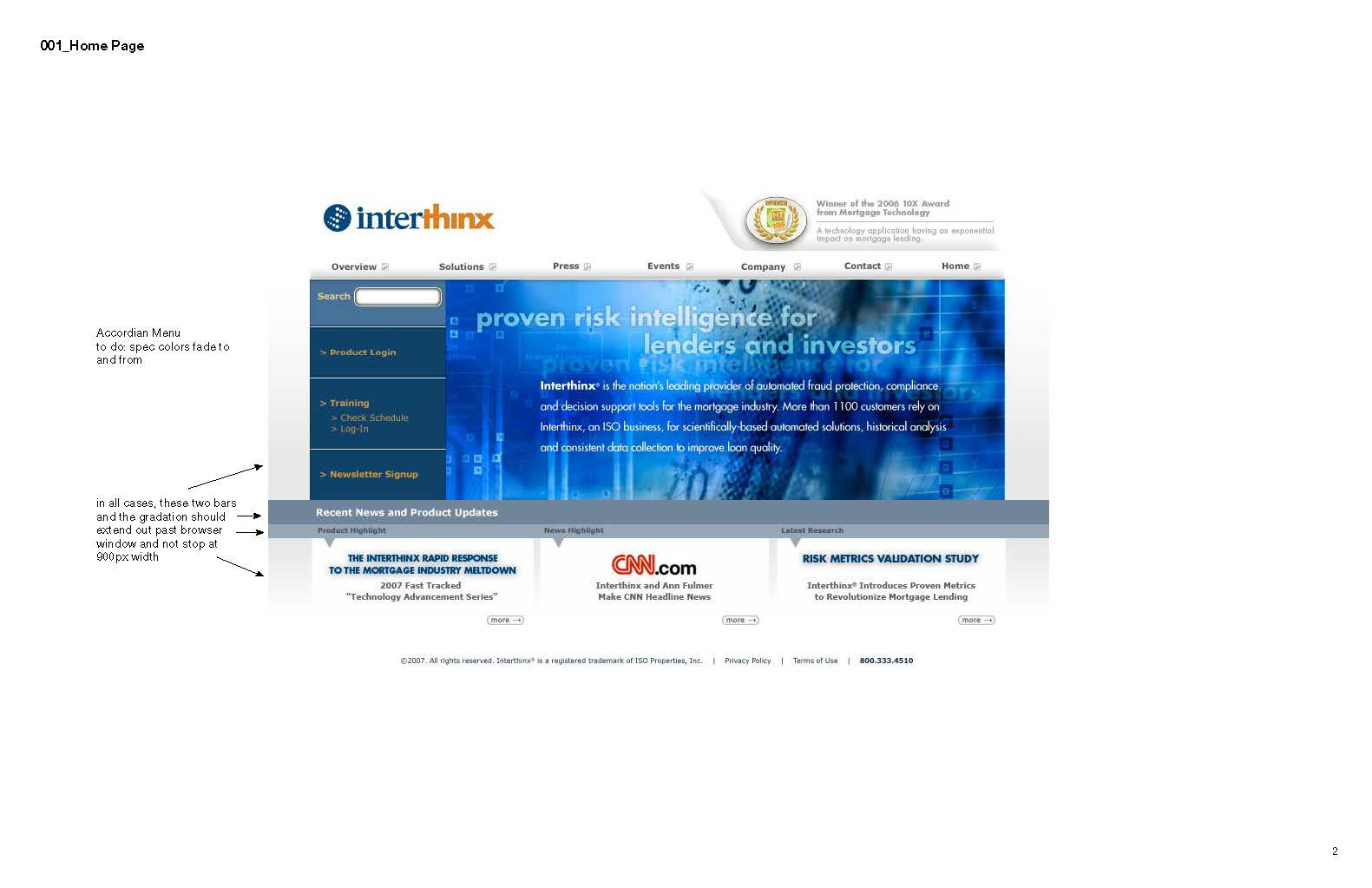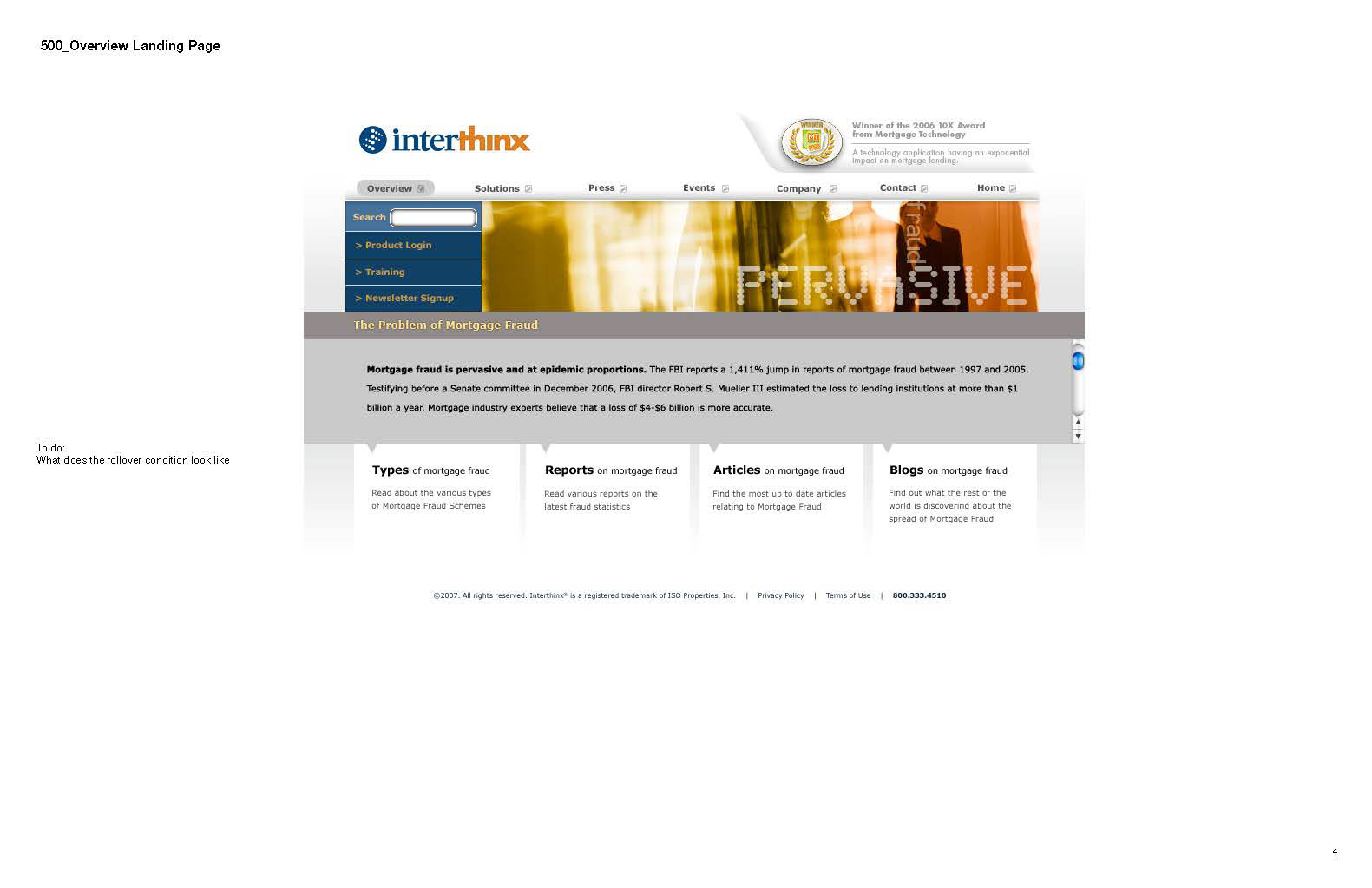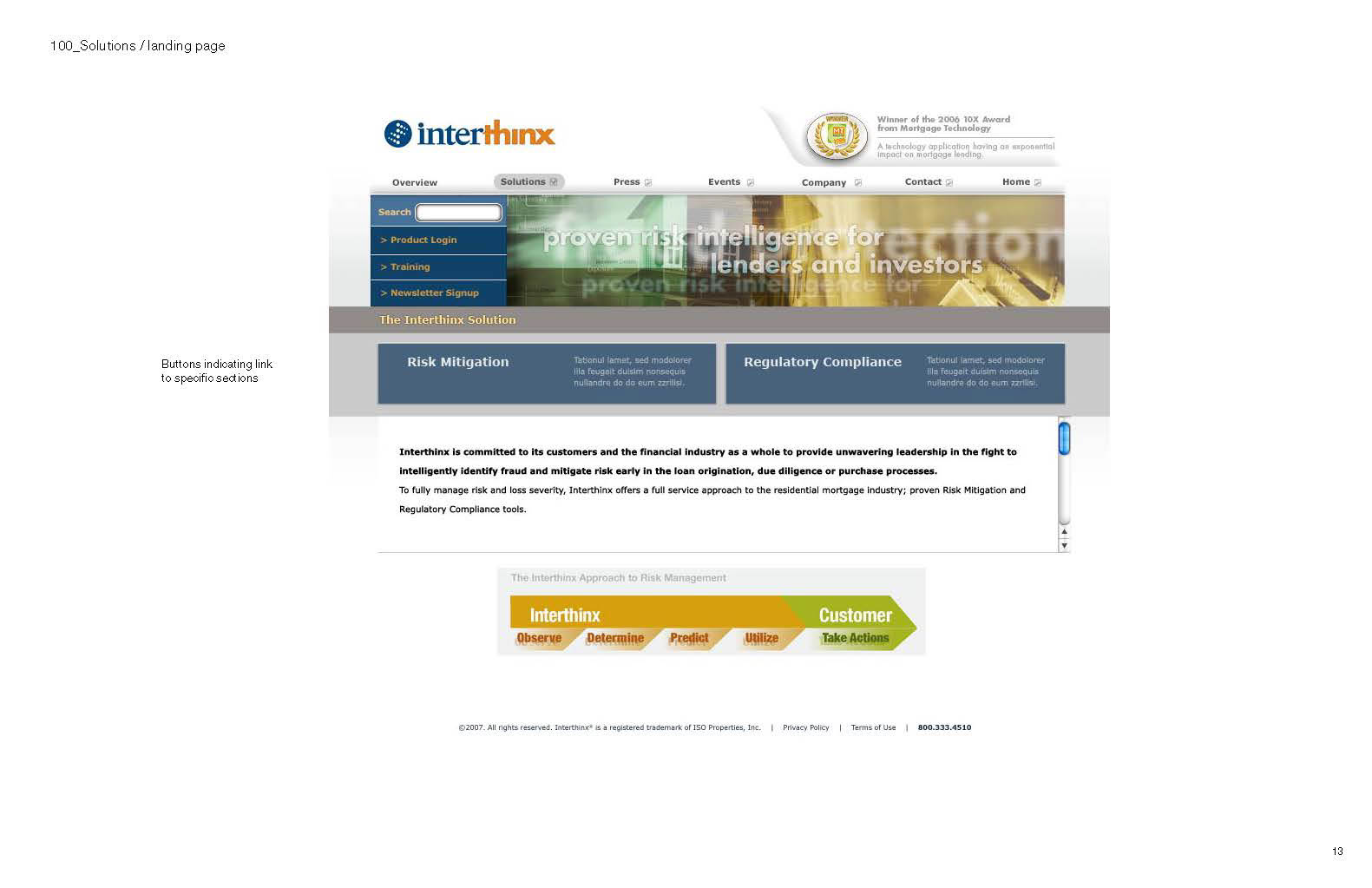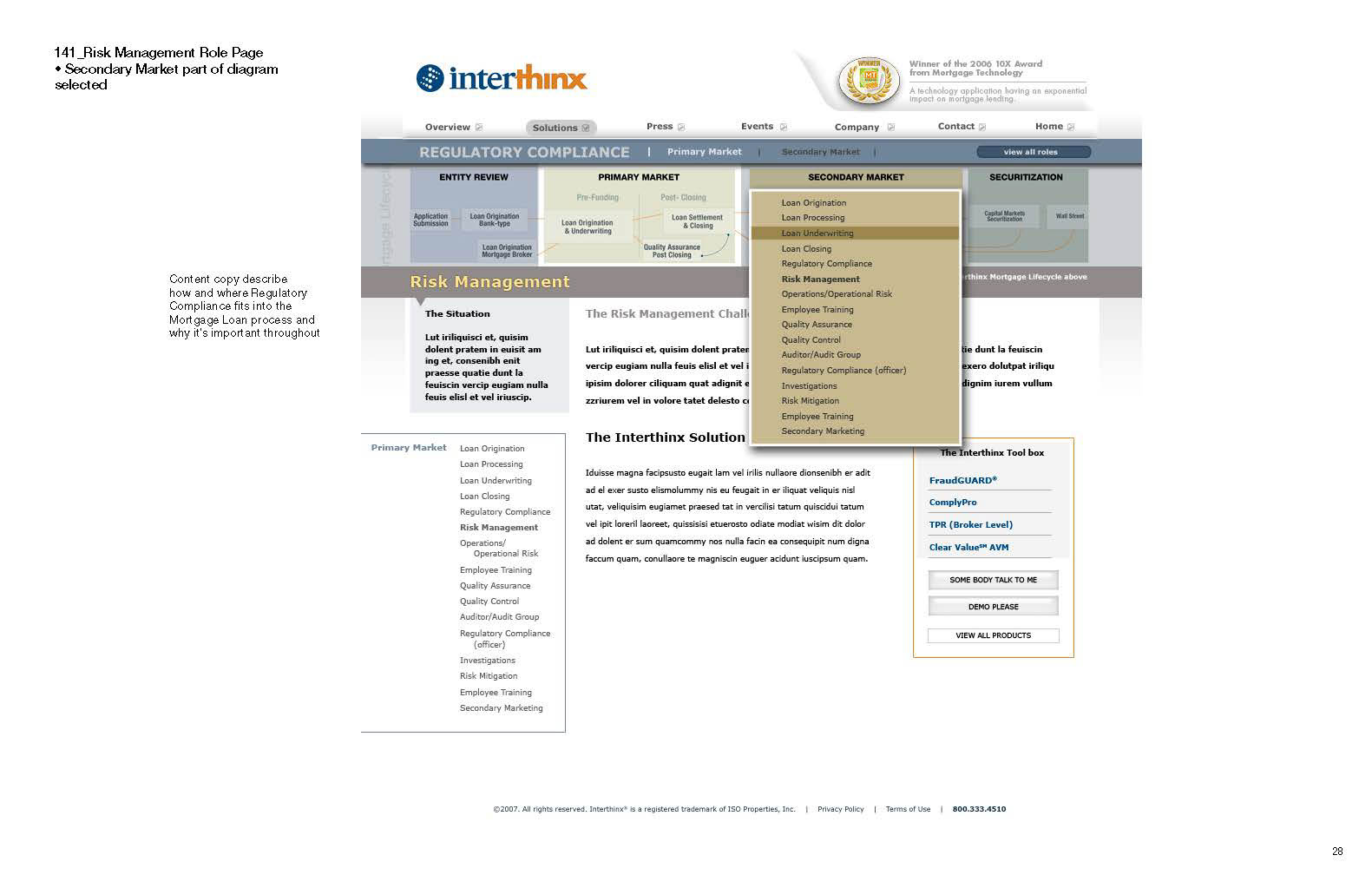 Batch 1 of 3 GUI specs to web master
These are just a few pages of the document to show capabilities.
Updated Version of 06 website