Special Events
From the Prostate Cancer Foundations Scientific Retreat, Free Arts for Abused Children Fundraiser, Toyota's Product Reveal and Interthinx's Risk Forums and Deception Receptions I've created the look n' feel, written copy to incentivize, managed and coordinated the show flow and presentations.
2014 Interthinx Risk Forum
2013 Interthinx Risk Summit
2012 MBA Annual Cocktail Party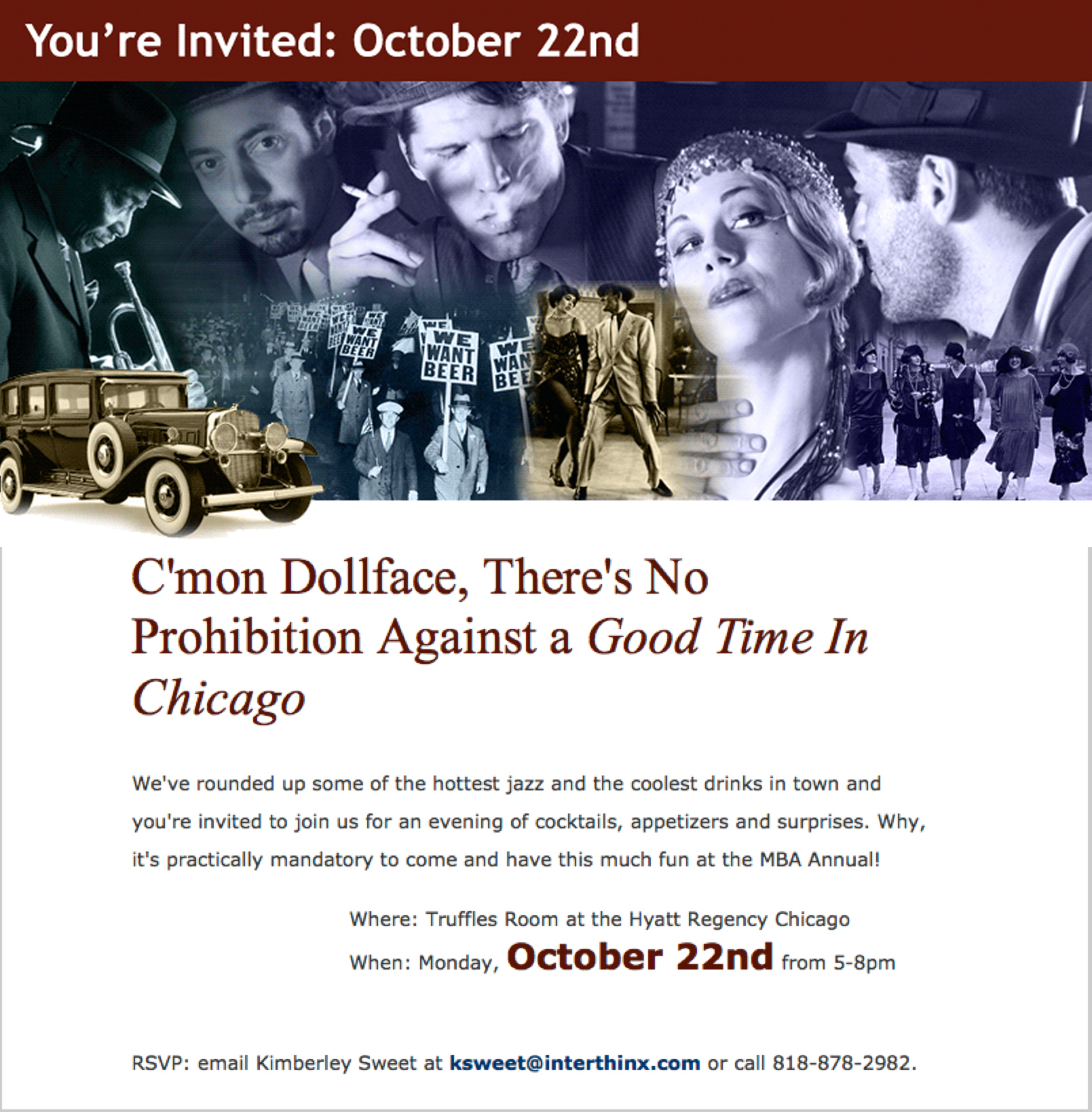 Save the Date emailed as a pdf attachment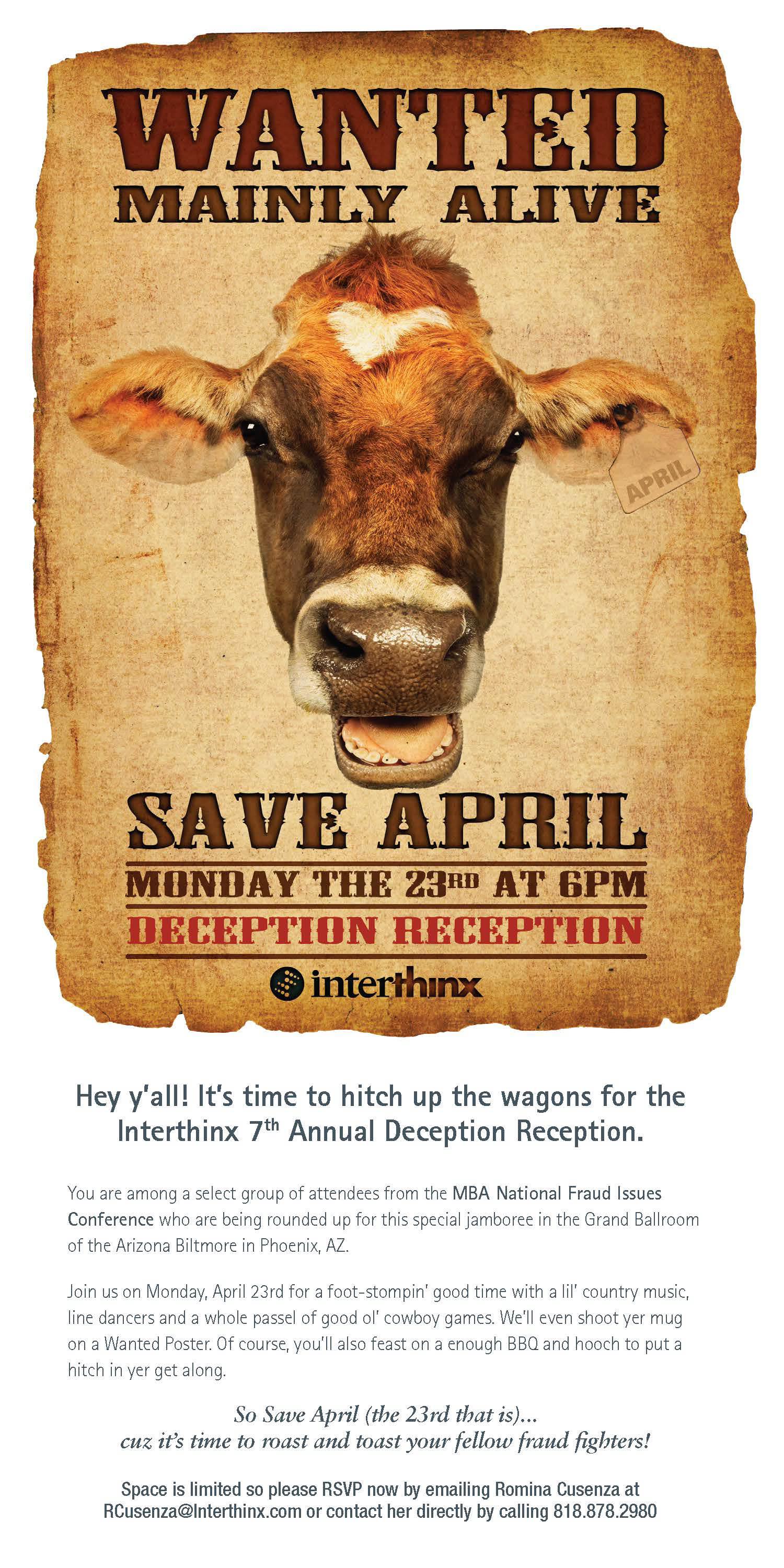 Invitation was a CD (that I assembled) with instructions on the inside and bottom tray insert. The CD contained Latin Salsa music.
Room Drop with Instructions on where to go and how to get there.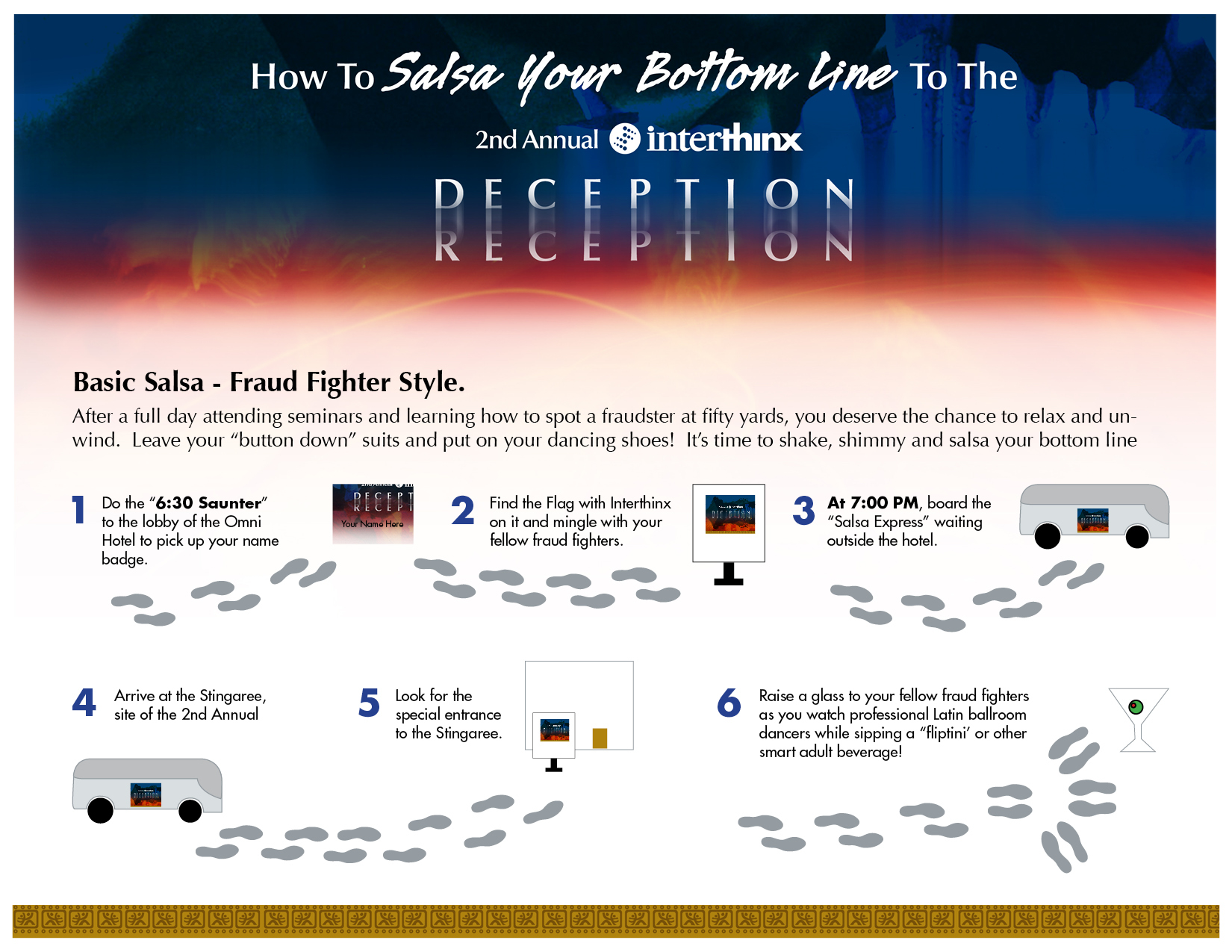 Toyota Fleet Product Reveal
The Prostate Cancer Foundation, previously known as CaPCURE